The Catholic Man Show - Rules of Life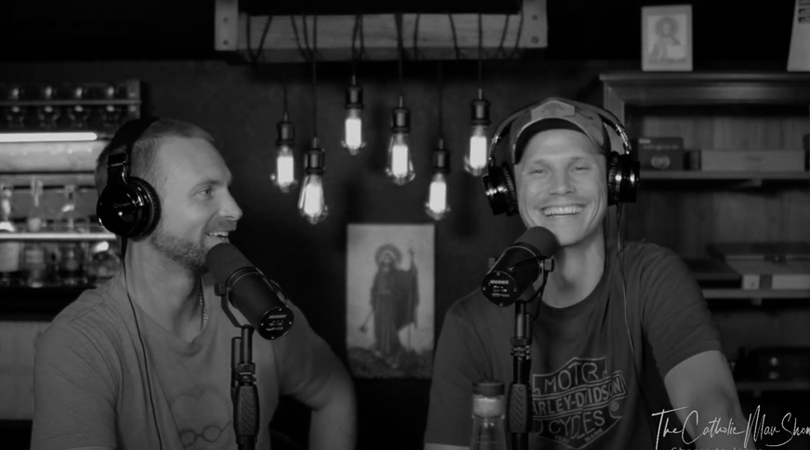 St. Francis de Sales wrote a book called "The Secret of Sanctity" and in it, he provides 18 rules to life. We discuss them on this week's episode.
About our drink:
Compass Box Peat Monster – New batches of the Peat Monster boast a spectrum of powerful coastal flavours, combining the smokiness of a driftwood fire with more medicinal peat notes. Orchard fruits and rich cask-derived creaminess balance the multi-layered smoke. It is a new peaty landscape, as the Painting Label shows.
About our gear:
The Secret of Sanctity – OUR GREAT HAPPINESS as Christians is to possess, in this world, through grace and love, Him Who deigns to be our beatitude for all eternity; and our greatest misfortune, after sin, is not to know or to recognize this secret of eternal charity. God would have us holy even as He is holy; He would have us live His very life. It is for this end that He has given us His divine Son, and with Him the infinite riches of His heart; that is. His merits. His sacraments, His Church. Sanctity consists in believing and receiving these divine communications, of which Jesus Christ is the source, the instrument, and the end; consequently, it also consists in uniting ourselves with Him by loving Him, and in modelling ourselves upon Him by imitating Him; it can and ought to pervade every life, the busiest as well as the simplest.
About the Topic:
St. Francis de Sales gives 18 "rules of life" in his book The Secret of Sanctity. Some you would be able to guess, others you might not. We talk about them in this week's episode.